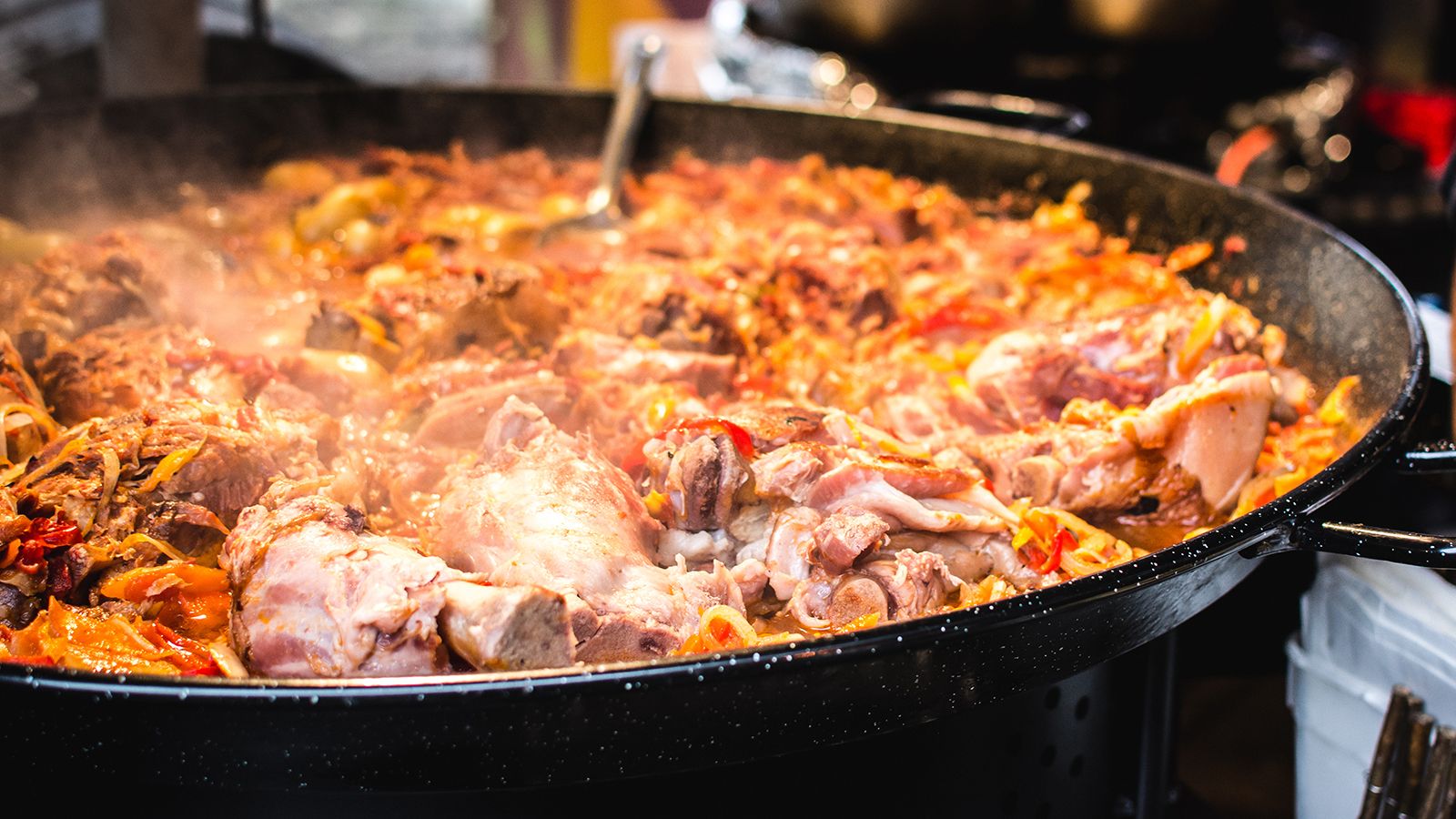 Perfect your culinary skills with the team of
La Venta Restaurant in our exclusive Spanish Cooking Masterclasses.
Experience this activity for 30€ per person, available during the following dates:
6th, July – 12 pm to 2 pm.
20th July - 12 pm to 2 pm.
3rd August - 12 pm to 2 pm.
17th August - 12 pm to 2 pm.
31st August – 12 pm to 2 pm.
Reservation is required.
What is included
Welcome glass of wine.
Theoretical and practical classes.
Printed recipes.
Tasting of starters, paella, house wine and sangría.
What recipe will we make
The recipe we will make is a surf & turf paella, that combines the flavors of mountain and sea, as well as a delicious sangría.
The participants will learn how to choose the optimal ingredients, technique and tips and how to obtain a perfect rice cooking.
Work methodology
Duration: 2 hours, from 12 pm to 2 pm approximately.
Each participant will receive printed recipes.
All equipment will be provided by the hotel: knives, chopping boards, peelers, etc.
Small groups.